Friday, July 18, 2008'♥
TGIF.....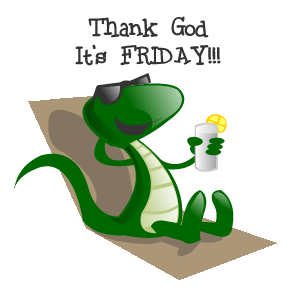 YEAH
Thank GOD it's Friday!!!!!... It's been a long long week and it's gonna be tougher next week and the many weeks ahead.....yawnzz..
Whatever it is. Finally it's Friday.. Weekends are just 24 hours ahead. I am so going to take a breather even though there will be project discussion tmr.....-_____-
No I should be more positive..coz after project I am going to watch MOVIE!!! Yipeee...
I need to get my beauty nap now... going jogging later with my classmate and cousin again...yeah!
Good Nite...
Short Note:
busy helps to eliminate hurt......