Monday, October 02, 2006'♥
Our Batam Trip Part 1
Going to upload the trip in parts...
Reason? I'm damn too tired to upload all the pics all at once....
Well last Sun was the first time in my whole life that i brought frens back to batam..which is half of my hometown and also it's my first time being half the guide....hahaa.. did enjoyed myself yest..the feeling of going back with frens is different...
WE meet 8am at Harbourfront MRT coz i know sure got ppl will late de.. in the end guess who is late?? ME ME ME hahahaaha... bu hao yi si la... onli a few mins.. let u all mingle first ma...
SO here we go to collect the tix.. everything went on smoothly with no hicuups...at first i was so worried...coz MS DAI SAI aka Cindy See was with mi...but thank GOD nothing goes wrong...went for breakfast at the food court, went to buy cigarettes for my beloved cousin coz Indonesia dun haf TEXAS ...FAINTZ... shop shop around at WATSON..before we went to board the ship
Time for pics...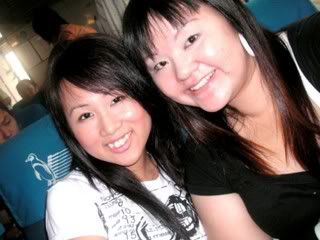 Inside the ferry.. the SEE family members starting to get ZI LIAN le....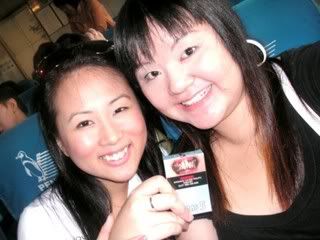 Introducing the EX-smokers, Ms Cindy See and MS Shirley See... we are the ambassdors u know...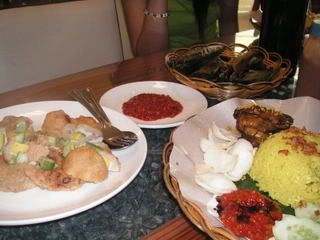 Our lunch at BSC mall.. a treat from MR KENNY, our beloved tour guide, cum driver cum translator...bao ga liao hahahaha...

The four chiobusssssss...hahahah
Us again...sianzzzzz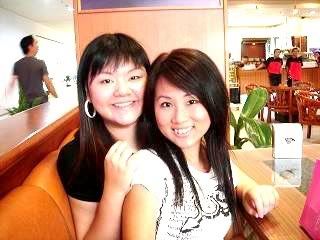 See until sian hor.. keep seeing Ms Tupperware..coz she keep sticking to mi lor haiz....
Anyway tats the end of Pt 1...too tired le..Stay tunned for more pics ok...
just got home from dinner with my beloved Ms Selyn Yap...we went Sakura for dinner after some hiccups during meeting up just now..haha by the time we reached there we are two hungry monsters muahahaha... more pics up sooon i promise.. damn full now man.... nice miting up and nice catching up with each others lives.. i guessed we can continue on Next Sat...Baby Bear's wedding muahahhaha...
Oh ya this week gonna be a busy week... tmr miting my beloved baby charlotte..her mummy better dun pangseh me again.. if not its the thrid time liao i swear im going to kick her hahaha....
Friday is Mid-autumn cg.. gonna be in-charge of the games and BC sponsoring D24 mooncakes from GOODWOOD PARK HOTEL man...yummy....Dong dong was asking mi..since u all like durian so much y don't u all take the money and go buy durian eat better?? hmmmmm it's damn true lor haahahaha...
Ssoooooososososoosos tired le..hao ba gotta sleep le........muacks to all my readers....
Short note: orang utan is bored during his MC days...that he went to funeral to collect catering name cards....muahahhahaa