Monday, October 23, 2006'♥
我很想爱他
by Twins...
(sa)天空下起雨了
他撑的伞
在你的身边陪着
(g)可是我不快乐
因为看见
他脸上的笑
是很勉强的
(sa)我很想爱他
但是眼睛在说谎
隐瞒比较容易吧
免得感情变得复杂
但是理智在吵架
退出可以解围吗
谁能给我一个好的回答
(sa)爱情是模糊的
可怜的是
没有勇气选择
如果再舍不得
这样下去
我们每个人
都是受害者
(sa)当爱情陷在危险边缘
(g)是否都会伤痕累累
(合)是否都会苦不堪言
(合)爱情教会我们都放不下
____________________________________________________________________________
Recently got to hear this song and im so in love with it..that i sang three times at the recent ktv session with Ms Chel....hehehe..bu hao yi si...
Decided to unlock my blog... so those
kaypohs
"overly concerned ppl" out there.... who always trying to unbreak the code.. HERE U GO.... read ba... read all u want.. coz im changing my blog soon... by the end of the mth... will only give out the add to those whom im close with... -__-
____________________________________________________________________________
First day of sch..everyone is so excited.. chatting more than hearing the lecture.. this term gonna be a busy term taking up six modules... cooooollll...nice to see back my poly frens... and nice to know that three out of the four of us will be taking up psychology together and not to mention Ms Selyn too.. yeah will be sitting together i guess in the lect this wed ba.. lolz..
Sch ended at 11 today.. and off i go to Raffles to submit my time sheet and then to mit Ms Lena for some shopping at Bugis... at first only her wanted to buy the jeans.. and in the end i saw the cropped jacket and i also kanna tempted to buy...nice nice ok.. bought some earrings, foundation and stuff.. and im totally BANKRUPT now.. hahaha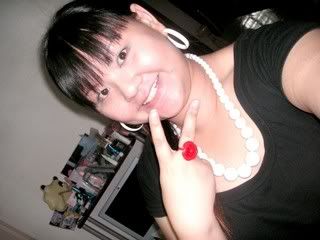 Me and my new ROSE ring.. hehehe.. zi lian la...
I think we have combed thru the whole of Bugis ba.. then we saw her brother Qingfa...so we three shopped together at the same time helping him to find the sandals he wanted.. but too bad in the end didn't found it hehe..
Both of them went hm after tat.. then I go to Lavendar to mit a forum member to collect my taiwan stuffs...so happy man..finally the items reached le.. and the member is so friendly lor.. tks wink..:)
<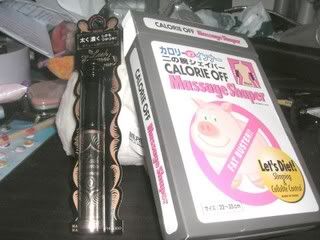 that's the mascara from Taiwan.. its very popular among Tw artist and Japan lor.. mai siao siao.. and see beside that cute cute pig?? its a massagger suppose to slim down the BUTTERFLY FLABBY ARMS... found it cute so i decided to give it a try.. will give reviews after tat ba.. lolz.. and best of all both items cost mi less than twenty five bucks.. power rite...
orite enough talking le.. will upload some of the pics of the recent events..
PULAU UBIN TRIP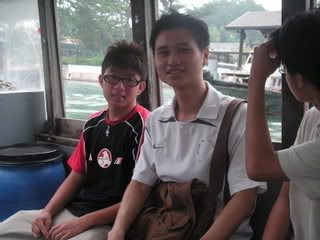 Marvin and BC...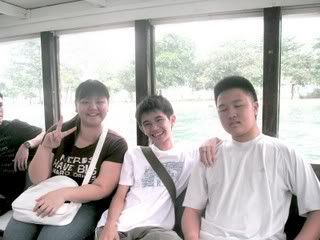 Me and the rest... Me and BC machiam bringing the KIDS out man.. haha all so young...
Entrance of P.Ubin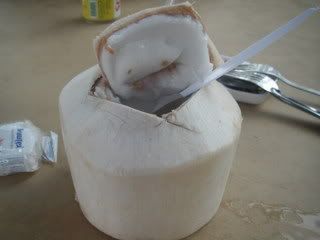 Yummy Thai Coconut... i tell u i spent 15mins to eat finish that.. can imagine how much FLESH yummyyyy....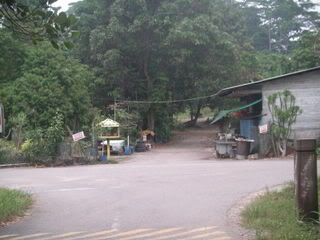 The village houses... simple life lei.. i like...

COMPANY EVENT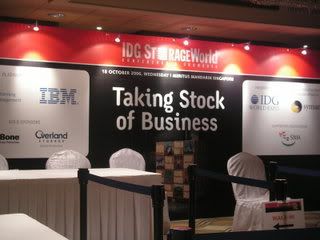 Our Reception area.. the place where we sat hehe...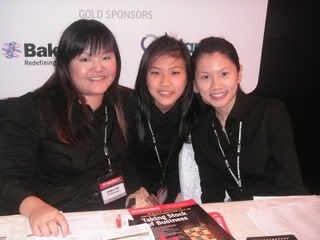 Me , dong dong and Selyn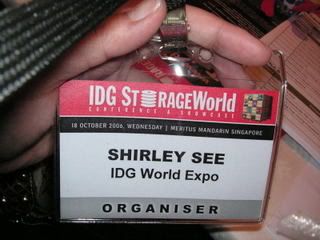 My organiser tag... haiz.. realli missed the company.. missed the times there..
Lorraine's Bd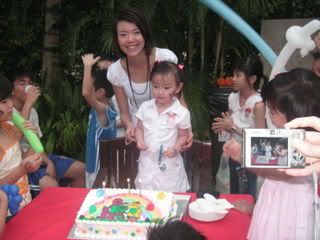 Jas and her daughter Lorraine... so pretty rite both of them...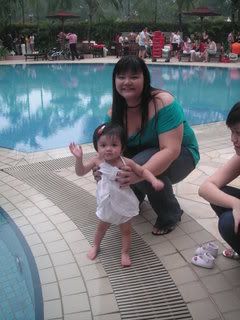 Me and my darling Charlotte... she know how to walk le.. so cute lei...

Me and jas...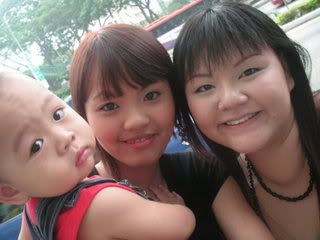 Ying ying and her Jayden and me... cute boy rite....
Sock Fang's Wedding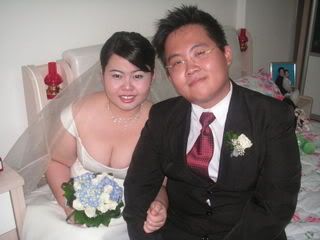 THE lovely Couples...
THE lovely Ah Yis......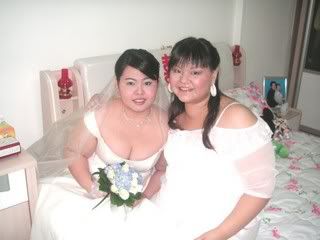 Me and the bride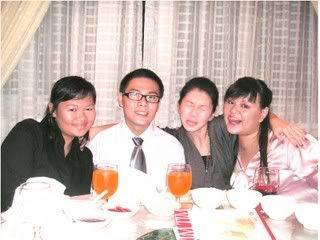 Evss gathering.... hahahaha...
THe wedding dinner...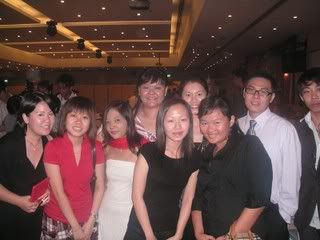 Our Table
____________________________________________________________________________
Orite enough of uploading.. im dozing off soon man... tmr gonna be a day out again with Ms Chel... we will be going for a haircut and bowling.. this woman is so enthu abt bowling nowadays..hehe
Oh ya.. I craved for B&J so much man.. tat day Bc bought me a small cup which is TOTALLY NOT ENOUGH hao bu hao... and not to mention FAMOUS AMOS and CUP CORN... darn it... y is it all heaty stuffs?? i tot i just recovered from the nasty flu? hehehe i DUN FREAKING CARE!!!!! i just want my ice-cream and cookie *roll on the floor* hehehehe
Orite in case i wont have time to blog.. Happy ADVANCED HARI RAYA PUASA to all my dear malay frens... take more GREEN PAO ok.... hhhhheheehehehehehe
Short note:
the over concerned seems too MOTIVATED.....