Tuesday, September 05, 2006'♥
My TAI TAI DAYS...
Tmr mark the last day of my slacking cum tai tai day... I'm starting my TEMP job on THURS... arggggghhh... kui wo plan hao hao next week de activities le.. there goes my tim sum treat there goes my sentosa outing there goes my gym... but on the other side.. i need the money la..hahaha.. Will be working at PARKWAY PARADE.. at one of the office above..so if ur there.. pls find mi for lunch or dinner ba.. i'll be more than willing de lor hehe...
My whole body is aching mainly caused of the gym session yest...see la seldom exercise huo gai rite? but i tell u hor..the gym has moved to the swimming pool there..and its renovated until SOOOOOOO NICE and professional lor... so many treadmill, cycling machines etc and the view is the swimming pool below so damn nice lor... Me and SHAOMEI spent three hours in there...at the end i burn off 650 calories woohooo...and i weigh myself my weight drop le lei ever since i started back on my medicine and exercise...i will jia you de hahaa...
Been shopping alot recently.. i feel like a tai tai lor.. total i bought two dress, one pair of heels, one top, cosmetics etc.. and delcared BROKE le..haha but its nice shopping.. the feeling is damn shiok lor to get something u like... Went to fix my cam oso.. and there say the charger is spoilt.. have to wait one week hopefully its free lor..
Today mit up with my beloved cousin...we went orchard and shop around...we went to this CENTRAL CAFE.. its hongkong cafe style...and we had instant noodles.. super disappointed lor..i tink i cooked better luncheon meat than them...haha..then we shop around and chatted.. coz my leg sibeh pain buay tahan lor.. SHop until halfway agency called mi to go back office to sign contract... faintz...they are damn efficient.. i just went in the morning and afternoon they found two jobs offer for mi le...i just loved SERENE man haha...
Anyway Ms Han going to her honeymoon with her LAO C tmr....zi dong yi dian..dun gamble so much hor...haha and hopefully u haf an ENJOYABLE holiday..if you know wad i meant hahahhaa..love ya lots..and of coz not to forget our 23 SEP BATAM TRIP... CINDY SEE pls take note of the date tks..
Tmr gonna be another day in town..promise DEL to shop for her white pants for wedding... awwwww i can forseee tired legs....haha.. i tink i need to get some feet massage soon...
HAO BA TIME FOR PHOTOS LE OK.....
Starting from last Sat's KTV photos...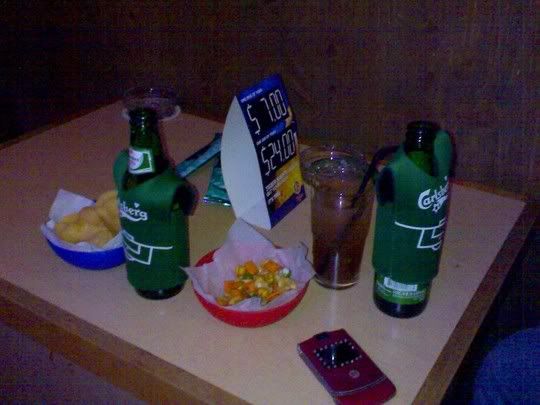 Got see before Heniken Beer wearing Carlsberg shirt boh.. tats one example man...so cute..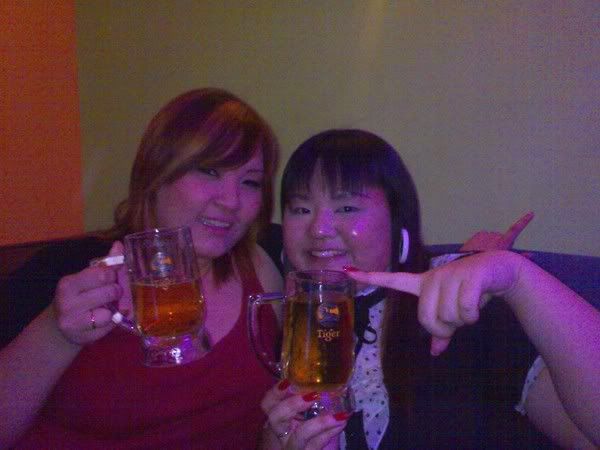 Beer Promoters hehe..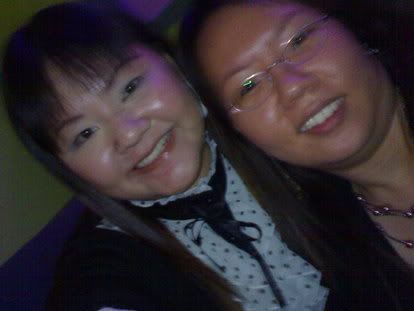 Me and Joewyn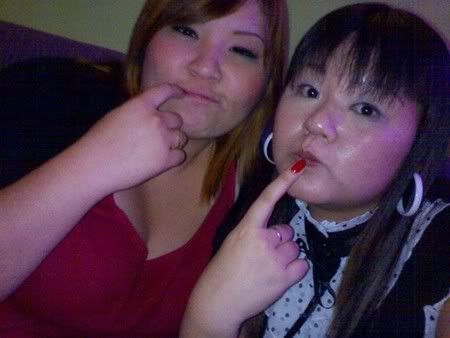 Me and Lena Da jie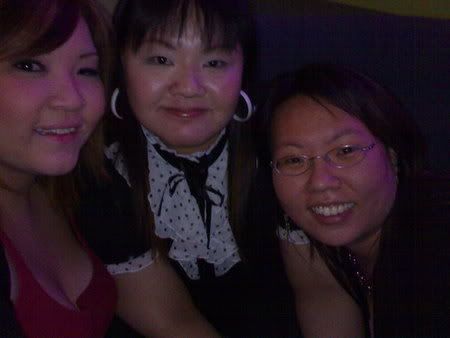 SHE lei...mai siao siao hahaha
MY POLY CLASSMATES.....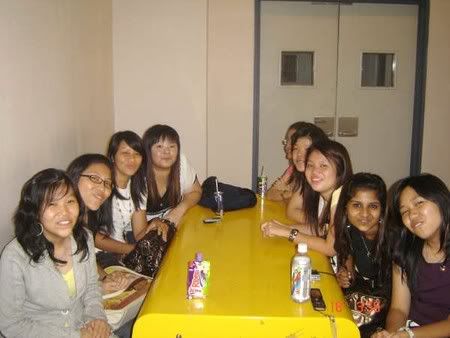 The gers hehe...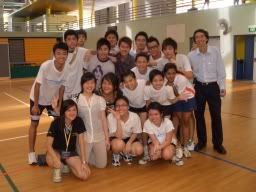 Captain ball match.. and got the third place..hehe..
She is my scandal....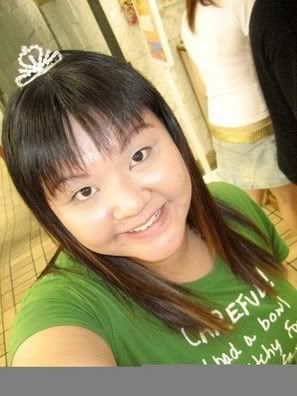 Im a princess for that few seconds hahaha....
Hao le i wan go rest le...so tired man... i got work blues now hahaha....
Short note:
Orang Utan scared of LIZARD.. Goheadbingostan scared of rats...Orang Utan loves honeytalk... Goheadbingostan loves being pampered ...