Tuesday, July 18, 2006'♥
Stuck...
There are sometimes in ur life...u feel that the load is getting heavier.. it's so difficult to breathe and u feel like giving up...
I felt it right now...I wonder how long can i continue on...i'm so far from the exit but still so near the entrance.. should i turn my back and head back to where i started? or should i continue on my journey and head towards the light of the exit...
The next step is very important...walk or turn? I shall lift it up to GOD..hopefully He will tell mi an answer that are able to solve the situation...
Heard this song from Ph aka Mao mao's blog..and i tink its a nice song..
It's been long ever since my cam is dead...I tink it's time for mi to post some pics..
Me and Tupperware See....new member of chubby club haha...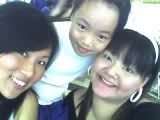 Carol and her TWO BIAO YI...yeah we are old!!!!!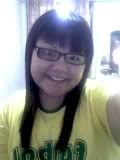 ME wearing my BRAZIL Shirt..before they LOST!!! Hmph...
Last but not least.. part of my class gers.. we took it DURING CCN day..and i have been procastinating to post it till now haha..

Most of them attached le.. so u all guys dun tink too much ba.. hahaha..
Time to head for the bed.. tmr is a long day.. project discussion followed by NE TALK and Class until 5pm....the moment i tot of it.. i felt like crying.. haahaa..
Wanna congrats my class gers.. for wining third place in the Captain Ball competition.. well done gers..and im so sorry for not attending the Class Dinner tonite...broke le bo bian lei..haha..
Short note:
What are the options available??