Monday, June 05, 2006'♥
I know I know...
I know..i shouldn't be typing this entry here.. I know i should be burying myself in piles of notes... BUT I SERIOUSLY NEED A BREAK MAN!!!.. going crazy soon...been studying for the past few days..SUPER NO LIFE...ppl sms, MSN mi go out... AND I CANT GOOOOOOOOOO!!!!! sibeh PEKCHEK u know...
Anyway Today is the first paper.. ECONS...and i seriously feel like hanging myself after tat... NOT A GOOD START u know? One hr paper... they expect us to draw graph.. analyse, read.. u tink possible? somemore all 10 marks qns.. they expect us to write how short? walao.. i tell u everyone chiong like mad.. when the time's up.. Everyone sighed coz all cant finish on time.. for mi i manage to finish.. BUT at the last one min i SPOTTED A MISTAKE.. I was dumbfounded..shld i erase the graph and draw another one.. while i was struggling.. TIME's UP PUT DOWN UR PEN...i realli felt like killing myself tat time...
WELL SUAN LE.. ITS OVER MAN.. tmr's ACCOUNTING papers..and its at the LECT theatre.. u TELL mi how to do at such a small table? veri genius of them to set LECT hall as EXAM VENUE man.. shiet..
Was chatting on msn with one of my best fren..She decided to get a divorce( this time real one) as wad she said.. but while tallking to her i sensed tat this time THAT MR HEARTLESS realli hurt her too much le...her heart is dead... tell mi who want to haf a FAILED in their MARRIAGE CERTIFICATE?? i know she's been tru alot.. and this time she nv tell anyone of us the REAL REASON so i guessed she must be feeling miserable ba..
Feeling quite guilty i cant be with her during this period coz of my stupid exam and im glad she understands it.. anyway after thur last paper im going to her house to stay over with her.. then i will lend her my shoulders and maybe she can lend hers to me too.( i might break down at the last paper lol) whatever it is... BABY Is innnocent de...(she even mentioned she dun want the bb le..said she wants to gif mi...OH HOW I WISHED LOR)...
Anyway lets talked abt something happy ba...Remember lao niang is gg for holiday on FRI?? Yes i tink most of u know where i gg le.. GOING back to BATAM this FRI until next mon...wohooooo...i missed my realtives and cousins there...not to mention BABY JOLYN and BABY DOMINIC woohoo...and oso that XIAO DA REN MS TIFFANY lol..
Couting down to
WORLD CUP 2006 4 Days 2 hours 30 Mins 20 Secs
OMG It's COMING !!!!! Preparation haf to start now... let's see wad we need....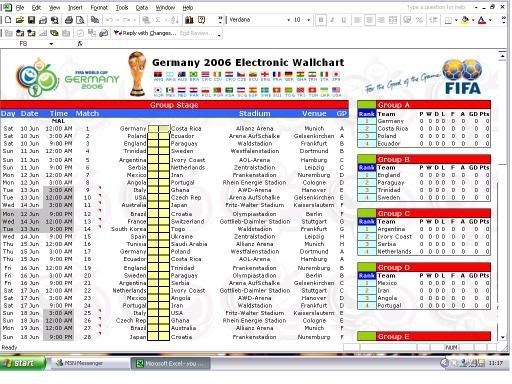 U need to haf a chart that tells u wad is the time for all the matches.. u NEED TO MANAGE UR TIME WELL MAN.. oso u haf to know when to take MC rite..hahaha..
NEXT we have...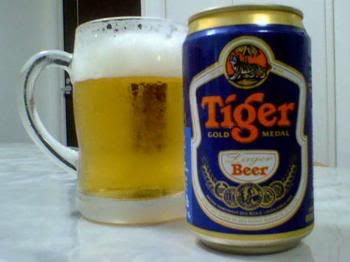 How can u watch a Soccer MATCH with no BEER? its like eating Chicken rice without Chicken lor.. duhz... i guessed my cousins at BATAM haf stock up le ba.. THEY SUPPORT TIGER de... if u wan free flow pls go back when CNY time with mi.. u drink till u drop lor.. no need money de THE BEER THERE...
Haha NEXT ON THE LIST we haf...

Peanuts and BEER is like Mickey and Minnie mouse.. they are COMPLEMENTS.. the demand is the same(damn shiet y am i talking abt ECONS again shiet shiet shiet) haha...
LASTLY not to forget...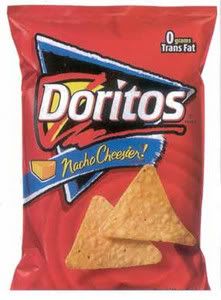 CHips, any flavour and oso if the best got CHICKEN DRUMLETS omg..that will be HEAVEN man..hahaha They go well with the BEER...lol
Last but not least
JERSEYS.. of the team u support.. mine still not here yet.. haf to wait for LAO CHEK to buy first.. LAO CHEK can u HURRY UP???? Onli 4 DAYS more lei..hahaha..later near the date le the price goes up, the demand increase and the SUPPLY is lesser how(SHIET ECONS IS DRIVING MI CRAZY) haha im going to be ECONS SIAO SOOOOONNNN>...
WANT TO KNOW WHO I SUPPORT??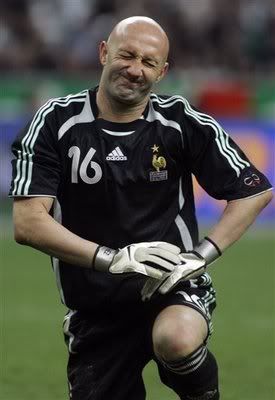 Of coz BRAZIL la... support them since i fourteen ok... MAI SIAO SIAO but hor i love BARTHEZ from FRANCE..he is so cute...u know... haha....SRRY Mi Jie wo shi bu hui support ur ITALY de hahaha...
GO GO GO...
Haiz haf to go back and study no dreaming anymore le.. jia you jia you...FIGHTING!!! wooohooo..
Short note
:
Dun be too greedy ok...