Sunday, May 14, 2006'♥
When....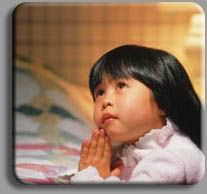 When i was just a little girl, i ask my mother what would i be?...will i be pretty? will i be rich?.. here's what she says to mi...
"Que Sera Sera...Whatever will be will be..."
A nice song taken from the soundtrack of "Take the LEAD"... many times we think abt alot of stuffs...our work.. our family... our money and our love
We burden ourselves with "what if"....we worried abt nonsensical stuffs...but many a times.. must say MOST PROBABLY...the thing we worry abt won't come true...scientifically proven de ok....
Sometimes u feel that its so difficult to breath... u feel tat u cant take it anymore...U are so negative in ur thinking...even though maybe the answer and solution is just right in front of u.. but becoz ur blinded with the negative mindset...u gave IT a missed....
Y not Take a deep breath, pat urself on the shoulder...and tell urself tat...u've done well...afterall u u've come that far.. just continue to walk on..solution is just miles away...
13 May 2005
I went to watch the show Poseidon eventually with Lao chek...and i can said that its actually not wad i tot so initially...at first i tot its the twin sister of titanic..but actually its way better than titanic if ur like mi...Not tat kind of veri dramatic person...
Its not veri long and the storyline is nt tat bad.. after watching the show i can conclude tat..besides God's love... A parent's love is the greatest...Ur parents can do anything to save u...even if it cost their lives...
Yst nite i went to Changi Hospital...was there for three long hours...nah..im fine... I acc Chelsia there..coz that poor ger had a swollen eye...and its quite serious...went to the A&E dept...was there waiting for her when she went for the checkup.. i was alone sitting outside the room...
Saw many ppl.. most of them with a solemn and serious face...got one ah beng was admitted...he was all alone..i tink he was involved in a fight...after awhile his mum came...his mum nv scold him..instead she hug him and told him everything is all right...
Inside the hospital u can see different ppl... coming from different walks of life...facing different situation...and during the one hour of waiting there...i realise.. LIFE REALLI IS VERI VERI VERI PRECIOUS...esp those ppl who like to cut their wrist when their bf or gf leave them.. i tink SERIOUSLY ITS NT WORTH IT!!!!! wad u did..the person dunno...even if he know...he can onli feel sorry for u... sms u a few caring words..and tats all...ur left all alone...
No one deserve u ruining ur body for them....I know i might be a FOOL in love...but i wont to that extent did this...
To the person...who did this....WAKE UP BA!!!!!
Short note:
F O O L