Friday, May 26, 2006'♥
My WEEK....
Basically this week has been a busy week for mi..quiz, test, tutorials, project discussion, CCN day and stuffs...
I got one word to describe... TIRED....haiz.. im so drained man..tat i slept on the MRT until i almost missed a stop...run out like a mad woman..yawns..
Ya wanna wish BABY BEAR happy birthday...
Yst mi, Selyn, Nelson, Limin and Shihui met up together for a simple dinner at BEDOK 85...we ate zi char..coz its shihui dad's stall so its quite cheap..anyway wanna thank BABY BEAR for the dinner..its so delicious.. we had 8 course dinner and its onli less than 60 bucks.. Uncle realli gave us great discount...lol..
Hope Baby bear love her ANNA SUI's perfume set...happy to know tat she is happily married..but she is still as usual tat blur de... anyway sometimes a few frens mit up after a long time...the feeling is good.. we shall mit up more often ba..lol...
Today is CCN DAY...the whole of TP is converted into PASAR MALAM...there is food stalls, jewellery stalls, games stall etc...and it is also a day which gave us headache... haha yst last min went to get all the MANICURE stuffs and they went to rent the costume for the photo taking session.. our stall consist of manicure service and photo taking and editing services...sounds cool rite..wait till u see wad costumes they rent..its super nice lor.. THE VICTORIAN STYLE de...
Ms Selyn was my first customer together with one of her classmates...lol...and Michelle and me was the MANICURIST for the day...stress lei...imagine so many ppl standing there and watch..anyway its veri tiring oso coz need to focus ma...enjoyed myself today.. i sat there for 6 hours u know.. without gg to toilet and lunch... power lei.. but all these is worth it when ur customer is happy...lol...
At the end of the day we still incur a loss.. mainly becoz the Costumes rental is quite ex...but nvm la.. at least our class had a great time of bonding...and its a fun experience...
Hao ba im so tired rite now.. decided to post up some pics... more pics will be out.. when i received the photos from my classmates....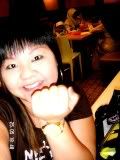 As usual im veri zi lian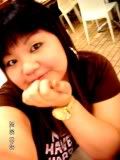 Hehe...the same old LAO NIANG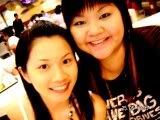 Me and Selyn...waiting to go to BEDOK 85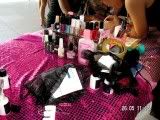 My Manicure stall... xie xie da jia de zhi chi....ohhhh how i love the blink blink table cloth hehe.....srry ah abit messy lol
Short Note:
Im waiting....