Tuesday, April 11, 2006'♥
The Five Love Languages
My primary love language is probably
Quality Time
with a secondary love language being
Words of Affirmation
.
Complete set of results
| | | |
| --- | --- | --- |
| Quality Time: | | 9 |
| Words of Affirmation: | | 8 |
| Acts of Service: | | 6 |
| Physical Touch: | | 5 |
| Receiving Gifts: | | 2 |
Information
Unhappiness in relationships, according to Dr. Gary Chapman, is often due to the fact that we speak different love languages. Sometimes we don't understand our partner's requirements, or even our own. We all have a "love tank" that needs to be filled in order for us to express love to others, but there are different means by which our tank can be filled, and there are different ways that we can express love to others.
Take the quiz
I saw this test on someone's else blog.. i read this book before..and i realli tink its a nice book.. "The Five Love Languages".. its important to know which kind of category u and ur partner belongs to.. so that there wont be so much conflicts or arguements going around...So what is urs??
For mi.. i tink that spending quality time together is important... U dun need to shower mi with gifts...dun need to go to expensive restaurant wit mi... just a stroll by the beach... walking home together..makes mi feel loved...wad matters most is the time is spent wit u... spent wit the person u loved...if u realli love a person no matter how busy u are.. u will squeeze out some time for tat person...isnt that so??
Ya of coz i need affirmation from u.. maybe im someone who does nt haf a sense of security... i dun need u to tell mi u love mi every single day.. but sometimes praising mi.. tellin mi how much u appreciate mi..realli makes my day...and i tink it makes mi love you more than ever...
Well well to each may differ...Trust and honesty is the most impt factor in a relationship.. so if u want to salvage ur relationship..u better do this quiz haha..
yay tmr is wed le...finally mid of the week..and im half way rotting tru...gonna be busy for wed and thur ..i tink im going to buy some vcds home to help mi in my rotting process...and i will be miting my dear Ms Zhu tonite as she is the KOREAN DRAMA QUEEN...miting her for dinner and some shoppping...woohoo...
Oh ya.. im now arguing wit BC which ice cream is the best..and i cant believe this gonggong actually tink Anderson is the best..he is such a gonggong.. B&J is the best follow by BUDS...pls update urself la..BUDS is not a small brand ice-cream hahah....i can bring u to SAKAE and u treat mi ok hehe..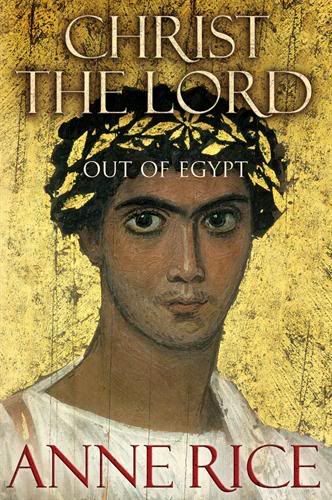 A novel depicting the childhood of Jesus from Alexandria to Galilee in the turbulent 1st century – a boy who was born to be King of the Jews. Incomparable in its boldness and daring, shockingly timely in its evocation of the Middle Eastern world in another era, this great novel by Anne Rice is a unique and palpable rendering of part of the greatest story ever told. Evoking this crucial time in the life of Jesus and based on the Gospels as well as her intensive research into the period, Anne Rice had amazingly recreated these years of drama, confusion, and enlightenment all into one book. Get this and be moved as we see Jesus coming face to face with the truth about his past and the challenge of his future.
Been wanting to get this book..but then too ex le.. It's a veri nice book like an adventure of Jesus from His own point of view....haiz but look at the price its 44.50..diaoz.. with financial situation like mi..wont be able to get that.. Which kind soul wants to bless mi with this..*Hint at Cindy See*...hahaha im willing to wash ur dogs for two months?? deal?? lol

Short note: Some things are better left unsaid...