Tuesday, October 25, 2005'♥
Hmmm today is nt a good day for mi... nt becoz im under depression again..but becoz of alot of stupid customers pissed mi off man..
Coz the Banking Act i cant reveal much... but its all becos of a stupid unreasonable woman.. she veri jialat lei.. i wrk so long first time saw this kind of woman.. feel like going her house and slap her face lor.. but ok la.. the whole office ppl oso buay tahan her.. they said i talked to soft to her le.. ya.. my devil side haven come out lor.. coz i want to bao chi xing xiang hao bu hao..
Today witch was damn malu lor.. she was watching one of the clips from her email.. then suddenly she screamed.. hahah pengs.. i gt a shock out of my life lor.. the whole office oso can hear.. walao diaoz..yuan lai shi suddenly a ghost appear in the screen.. mad lor.. i wan to laugh oso cannot must act nt funni...lolz.. after tat i go pantry wit sufen laugh until like mad woman..imagine she is so paiseh..*yes more paiseh than xiaohan* haha..
ya dun feel like typing so much le...promise i will upload pics rite.. hehe here they are...

Me wearing the denim jacket Selyn bought for mi wor..hehe.nice ma??

TOp view..hehe..selyn i missed u alot.. ni zai na li.. so many months nv see u le.. dun overwork k...

My fav neoprinte.. too bad its turns out to be so small..tmd all becoz of tat we wasted so much money haha.. i love the one xiaohan kissed the beautiful angel de.. woohooo...see the irony in tat sentance??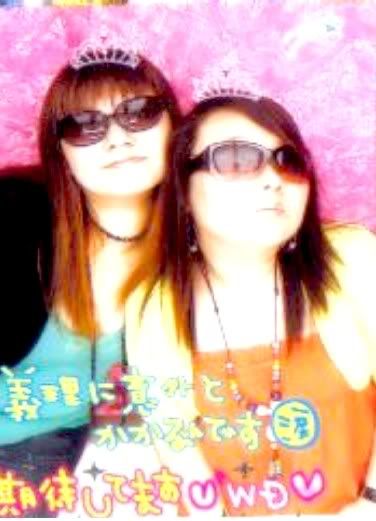 Time for retro queen to deng chang le..woohoo chio boh.. i like this pic alot.. tink xiaohan too rite..hehe...

Even though smelly tofu nv come.. we took this photo in remembrance of HER...lol...
TIME FOR SOME ARTISTIC PHOTOS LE BA....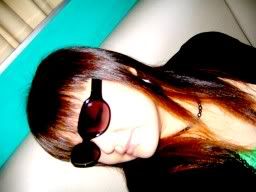 Act lor...haha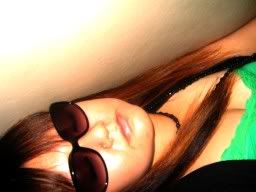 Hear her sing until i wan to.....zzzzz...cool rite...
Buay tahan liao..her songs too much le.. since i got so much free time.. better take more pics..u can see how free i am rite..hahaha
Orite got to slp now le.. super tired lei.. anyway before i sleep.. share one song wit u all ba..tink its been a routine liao.. see the lyrics ba.. gonna sing it at the next ktv outing lol... and make wawa repeat 10 times haha..
Emotions by Destiny Child...
It's over and done
But the heartache lives on inside
And who's the one you're clinging to
Instead of me tonight?
And where are you now,
Now that I need you?
Tears on my pillow
Wherever you go
I'll cry me a river
That leads to your ocean
You never see me fall apart
In the words of a broken heart
It's just emotions taking me over
Tied up in sorrow, lost in my soul
But if you don't come back
Come home to me, darling
Don't you know that there'll be nobody left in this world
To hold me tight
Don't you know that there'll be nobody left in this world
To kiss goodnight
Goodnight, goodnight
Goodnight
I'm there at your side,
I'm part of all the things you are
But you've got a part of someone else
You've got to find your shining star