Monday, September 12, 2005'♥
Just finished watching the news.. SIANZ>> ALL BAD NEWS DE.. If it's nT Abt DenGUe Fever then its abt Katrina Hurricane if not the murder of tat Philippino maid.. Wad is the world coming too?? EVEN a SMALL MOSQUITO can Harm and kILLED someone?? Oh How sad can it be?? Im so worried abt the safety of everyone...keep asking those ppl in the army to wear long-sleeve esp when their out-field..Lian's dad is being hospitalised coz of dengue fever.. oh man.. I will pray for him de.. STUPID MOSQUITO stop being a murderer wont ya!!! DUn Harm the OLD and YOUNG.. get LOST fly all u want to a ULU place and have A MOSQUITO TOWN THERE...
OH ya..did i mention tat im one of the candidate for the SINGLEHOOD CLUB as the CHairman?? COME ON>>dun Deceive urself i can be a GREAT CHAIRMAN..REASON??
* Im single.. and might be for the next few yrs?? unless someone elgible comes along which i doubt so...
* Im the oldest left in the club...
* Im not lao hong....Im air tight...
* I can be responsible in organising the outings.. better than those WHO ARE STUDYING
* Im cutter than the both of them...
Think all these are enough resons for u guys to vote for mi ba..come on cast ur SHEN SHENG de yi piao ba... pls dial 1900-CM TO BE or sms ur vote type in SHIRLEY IS THE CHAIRMAN to *999999...or just simply leave ur vote in the tagboard..every vote will be donated to SOF..Shirley's OWN FOUNDATION.. thank you veri much for ur help..and if im the chairman.. i will provide free outing for single ppl out there de..
LOLZ... Monday is a super busy day for mi.. before i knew it the half of the day is gone..Working wit SHU FEN veri good..coz she kept buying sweets and snacks.. tink we all scare of her liao..everytime a new packet come all siam veri fast..hahaha.. guess we are all going to get diabetes soon.. lolz.. Its raining so heavily just now.. thunders and lightening..arggghhh so scary...guess tonite will be cold ba.. must slp early early le.. coz yst nite watched a date wit a vampire until veri late.. woohoo...
Tat day saw a phone in the newspaper..and im totally in LOVE WIT IT.. It's so cute...I dun care im going to save money to buy it..i love it..it got all the functions tat i need it man... This is how it look likes...
PANASONIC VS2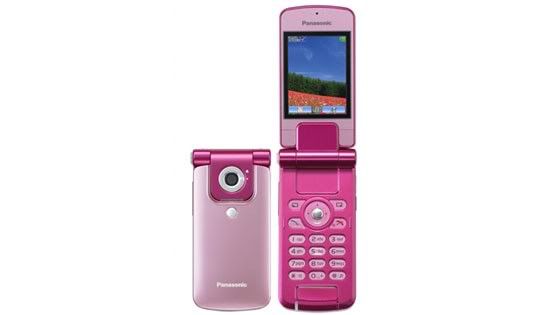 NICE MA?? Who wan to sponser?? One ppl $10 and i need ard 40 ppl.. pls pls donate to SOF more..thank you..ahem btw lao niang 21st bd coming soon..ahemm aheemmm.....
Orite enough of my boring life le.. SHIIIIIIITTTT>>a mosquito just bite mi..could it be?? oh man.. im dead!!! HELLLLLLLLLLLLLLLLPPPPPPPPPPPPPP!!!