Monday, April 10, 2006'♥
MY FIRST SLACKING DAY....
Well..actually to be a slacker is nt easy u know.. i realli pei fu those ppl who dun need to work and can slack at home everyday..esp those rich ppl.. first day of slacking and im so sian of it le..hehe...
Had a great day yst... I went out wit...Samson and Sufen again.. the trio pair.. haha.. we went to PS one of my fav place nowadays.. went to find my best fren Zhen at her wk place.. bought a concealer and make up remover.. and she gave mi tonnes of free samples, masks, bag, etc.. so heavy lor.. its good to haf a best fren wking in this line..i remembered tat time she worked for another brand she gave mi two big bags of mask..haha so my mask always dun need to buy de..cheapo hor..
Then we went to Secret recipe for my fave cordon bleu.. nt liquour.. its a type of chicken inside gt cheese and ham..wow so filling lor.. chat chat awhile..then Mr S said that he wanted to watch movie.. i was like.. huh i just watch the day before lei.. but he said he treat lei.. SO THE CASE IS DIFFERENT.. haha so JIAN rite... so here we are watching ICE AGE 2.. i tell u hor..its super hilarious lor..I tell u hor..if u bad mood go in .. come out sure veri happy de.. i love it so much..
Well back to today.. i was at home the whole day.. slacking..and its onli one day..and im so sian of it le..tell mi how to get used to the next 14 days? haha.. I woke up ard 1pm..then i cooked pasta...dunno y suddenly haf the "FEEL" then i was sitting in front of my com the whole day liao..
and i found this....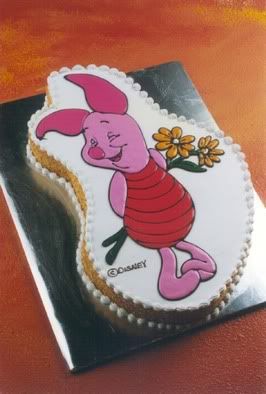 Omg its so cute lor... i cant help but smile when i saw it.. i felt like buying it lor.. but then i tink..for wad purpose?? my birthday still veri long lei..how how how..help mi tink of a reason lei.. maybe i shld use it for celebration that i got the progress package?? lol... dunno la.. which kind soul wants to buy that for mi?? ahem.....*Look at Samson* still owe mi birthday present hor haha...
Well i tink i need to continue playing my golf le..nowadays i simple gt no mood to blog much hahaa... will be miting my beloved for dinner on wed .. stay tuned for pics ba...