Monday, March 20, 2006'♥
BUBBLES....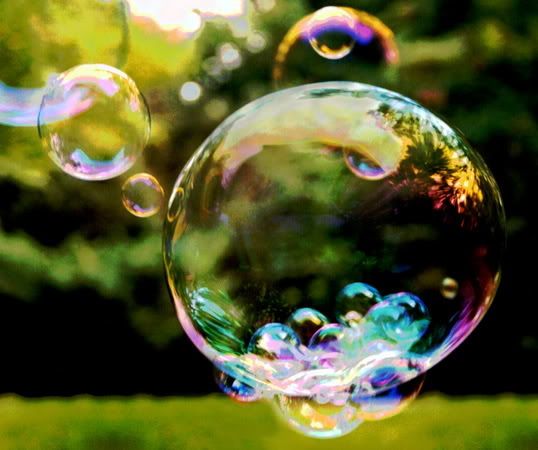 Bubbles are nice and beautiful ...when ur inside the bubble u felt being protected.. u felt that the world outside does not matter to u anymore.. u dun care about ur surroundings.. ur just feel contented inside the bubble..
Good things doesnt last.. when the bubble burst.. then u realised that actually the outside world is better.. u see the whole picture of it.. and realised that all the whole ur thinking is limited..
But of coz some ppl might be happier..while some still prefer to stay in their small bubble.. it differs ... wad would u choose??
BINTAN
Yeah finally went to BINTAN fourth chop this yr..we went to stay at the MANA MANA RESORT.. its just beside NIRWANA RESORT.. the one where all the star idol stayed..
Hmmm actually there got nothing much to do.. the things there are veri ex.. can u imagine.. for two meals.. buffet i spent 60plus.. power rite.. i oso think so?? u must be able to print money if ur going to stay there for a week..
So the second day we checked out at 11am and we spent the whole day at NIRWANA RESORT.. most of the time in the JACUZZI POOL.. woohoo so shiok better than UZAP ok.. u can realli feel the blood cirulating.. so if any guy offer to buy mi a JACCUZZI i'll marry him rite now hahah...
Ya we chatted in the pool while our dear uncle Kenji is forever sleeping.. like as if he had not slept for the past two days.. going out wit them is fun.. lol.. they are like my BIG BRO and SIS wor...
With them i tried massage for the first time.. wore BIKINI for the first time (ooopss jing bao ba..heeh) sibeh sua khoo rite.. anyway i enjoyed myself fully although its short.. we even planned a few places to go after this trip..woohooo..
Now for the pics ba.. start wit SENTOSA de..hehe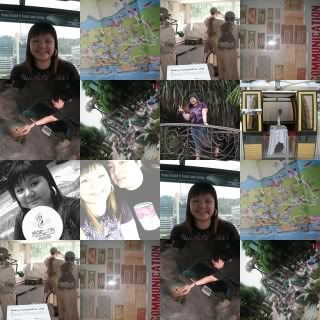 Went to FORT SILOSO.. a place where u need good stamina.. thanks to DEAR MR A.. he made us climb and see bo liao stuffs.. duhz..but we did learn alot of Singapore's history wor...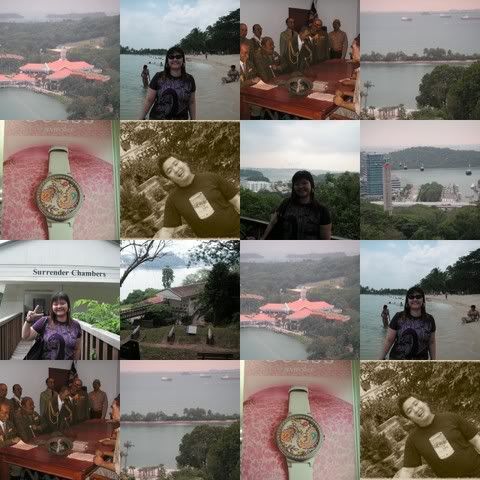 View from SKY TOWER and MOUNT FABER....

Palawan Beach and THE MERLION...
Now for the Bintan pics.. ARE U READY FOR IT??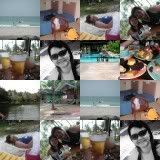 Haha i reallli got prove to show that Uncle is realli a PIG wor.. No matter go where.. we sure got DRINK BEER de woohoo..even in THAILAND oops.. later someone say i jiu gui again..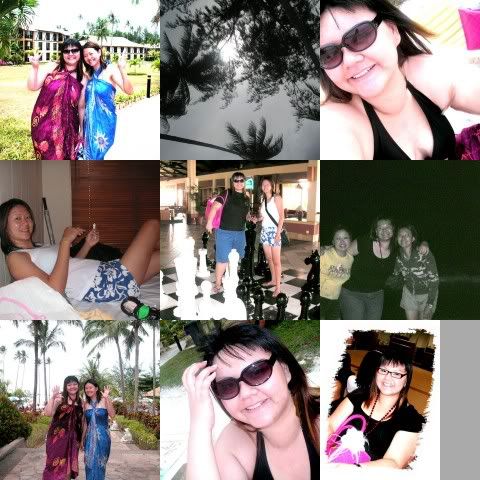 CAN SEE SARONG PARTY GERS boh.. pui rite.. oops i nv meant ah ber.. hehe.. i love the weather there not hot nor cold..but i got SUBURN damn.. so painful and itchy man..who want help mi scratch ... i tip u 2dollars
Hao le tats the end le..someone is feeling tired.. i need to go and TALK TO HIM LE... wan an da jia...