Sunday, August 21, 2005'♥
Got the worst HANGOVER in my whole life.. first time im so drunk tat i promise not to drink CHIVAS REGAL anymore..the tot of it makes mi puke.. stomach is growling.. head is spinning and worst i felt like vomiting...mi and mi jie felt the same and she more worst she vomitted two times liao.. we woke up at 8am and cant slp anymore coz its realli veri pathetic.. ate the hangover medicine and meantime while waiting for the medicine to kick off we chatted.. haha
We were seperated by a Queen Sized bed..so whenever we talked we must say OVER OVER!!!! haha kept talking to each other so tat none of us sleep..from now on..CHIVAS is called " YOU KNOW WAD" and we cant say the word BROWN AND DRINK.. haha its so funni... becoz the tot of all these makes us feel like puking.. its onli at 12 then we both felt asleep..how miserable we are..lolz..
Enjoyed myself to the fullest during this trip esp the KTV part.. we were all so high.. wanna say happy birthday to AH MI lol... tks for the treat...and the 3 bottles of U KNOW WAD...total think she spent ard 200plus ba.. reached home i didnt even change and i just fell asleep..woke up and i got shocked...argggghhhh...
total there are ard 20 of us most of them are guys.. mostly ah boi frens.. ah boi is my cousin same age as mi..lolz..there is this ger called LING.. we met for the first time and we talked the whole nite man.. mainly coz her situation same as mi.. Ex gave the same reason for breaking up.. hur hur.. and we realise guys always dun care abt hurting a gers feeling.. so sad rite.. so we chatted and chatted i tink in the end we are veri drunk le.. and talked nonsense.. duhz.. Ah mi and AH boi..together wit everyone sang FEN SHOU KUAI LE...for mi.. ahhhh so touched.. and resulted the whole BATAM know tat i shi lian le..hahah
anyway i kan kai le... all the bad memories have been forgotten le.. this is a brand new turning pt of my life.. and i wont messed it up again.. i will surely missed everyone in BATAM.. esp AH BOI>>AH LING>>AHMAD>>hehe..
ORITE i shall let the photos do the talking..too much things to blog le.. starting from my graduation pictures...
ZHU AND MI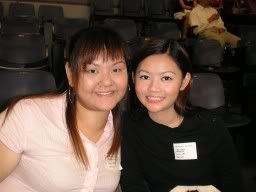 MRS HENG AND MI'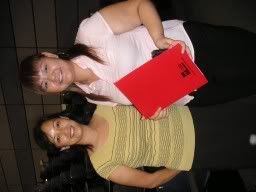 AH DA AND MI
FINALLY GRADUATED LIAO

TOGETHER AT ISLAND KTV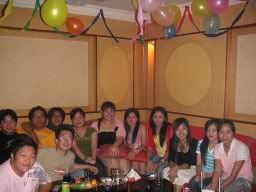 ALL TOGETHER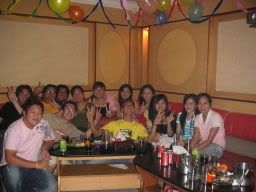 AH BOI AND U KNOW WAD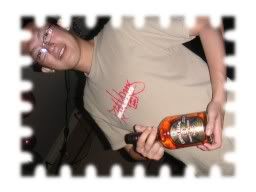 AH BIN AND KENNI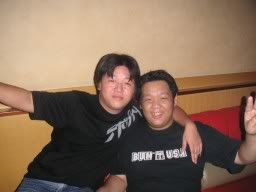 AH MI and AH BIN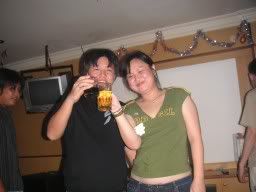 AHMAD AND MI (TAKEN WHEN SUPER DRUNK)
MIRROR IMAGE (HEHE AH SAN's TWINS)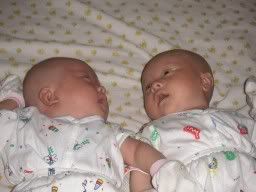 DA SAO AND TWINS..THREE BABIES IF U LK CAREFULLY(SHE's PREGANANT)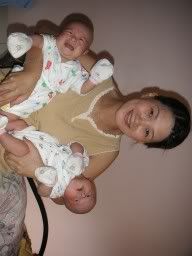 woo hoo long entry rite.. k la gt to go slp liao.. tmr got work haiz MONDAY BLUES LE>>> going to missed them alot.. hope i can go back next month.. Da sao and Da jie.. jia you on ur preganancy must take care wor.. and KENNI SILL OWED MI A GLASS OF ORGANGE JUICE...AND TAT AH BOI TOO.. mY BUBU JARKARTA dun tink we are drunk nv hear properly lor..